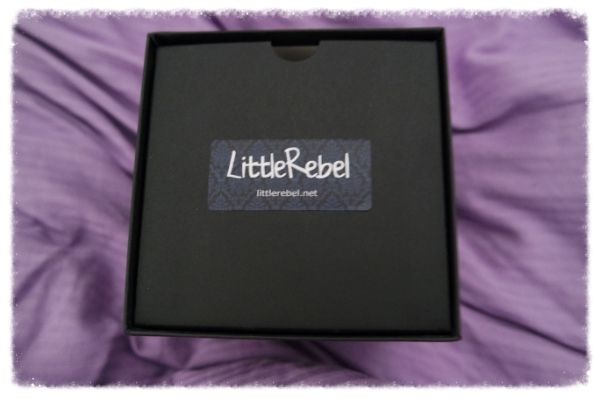 Here is a short post about the resin comparisons I am currently able to make with my LittleRebel Seven head and my other dollies.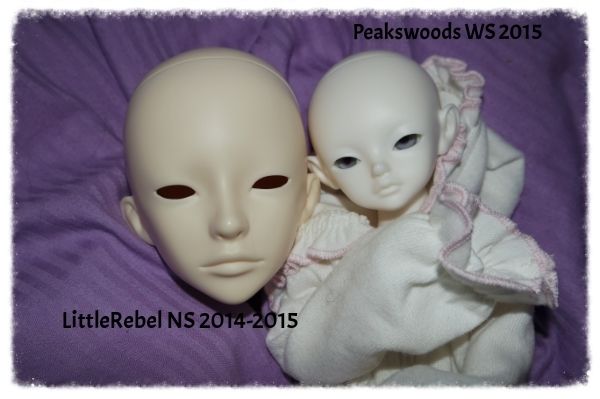 Just for the fun of it, I dicided to compare my two newest dolls as well. They look very cute together and my tiny's sassy attitude can really be seen XD The resin match clearly isn't so well since one is NS and one is WS. I might be able to get Kurisu to do a resin comparison of my LR head next to her PW NS when she get's her home to do her faceup :)
The resin match between LR NS 2014-2015 is IMO about 90-95% compared to Supia NS from 2010. The match to Loongsoul's NS-Y is very bad. It is a bit better in real life (just like with my supia rosy) but on pictures, especially with flash, is not that great. The next size it perfect (9cm) but for a better match you might hate to buy a Loongsoul WS body. (Loongsoul NS-P seems very peachy in color).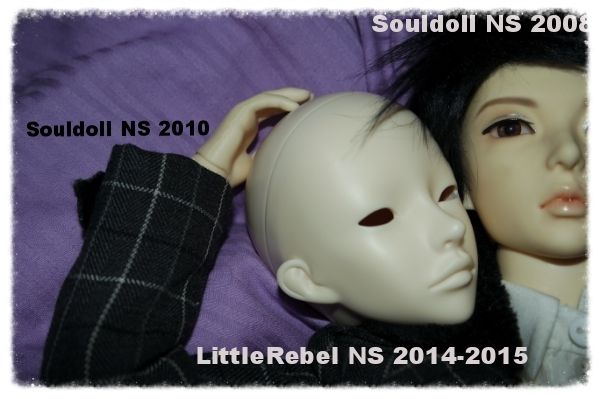 The match to Souldoll NS isn't that very good, but I have no idea if my Souldoll boy is yellowed or not. The Souldoll head is a limited head from 2008 and the body came in 2010 and they are still a perfect match. The LittleRebel head almost seem like WS next to my Souldoll boy (in pictures - she doens't look that white in real life next to him).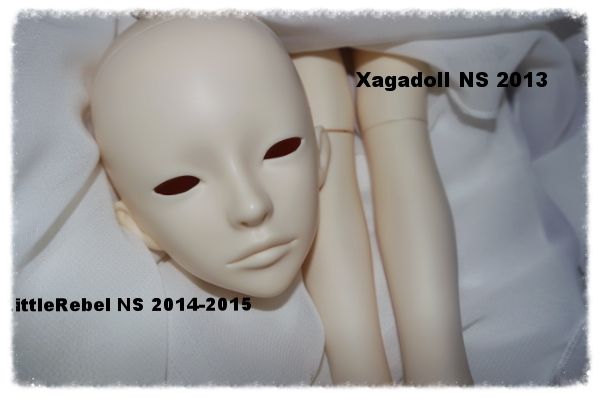 The match between LittleRebel NS 2014-2015 and Xagadoll NS from 2013 is almost a perfect match. I would say that they match about 98-99% (99,8% in real life).
This was actually my first time making a resin comparison post, so I hope it is a bit helpful to those considering to get one of Kat's beautifull LittleRebel heads.